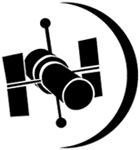 Hubble Legacy Archive
Release Notes
DR7.1 Release (2013 May 8)
USER INTERFACE ENHANCEMENTS
The interactive display includes additional options related to the beta release of the Hubble Source Catalog (HSC). The HSC can be overlaid on the image, and the image astrometry can be shifted using corrections derived during the catalog construction.
The display also now allows the filters used for each color to be changed. See the interactive display help for more information.
NEW Hubble Source Catalog - Beta 0.2(HSC)
The Beta 0.2 version of the Hubble Source Catalog (HSC) is now available. The primary goal of the HSC is to combine the tens of thousands of individual visit-based, general-purpose source lists from the Hubble Legacy Archive (HLA - data release DR7.1) into a single master catalog, using algorithms described in Budavari and Lubow (2012)
The HSC currently contains data from ACS/WFC and WFPC2 Source Extractor source lists. The primary enhancements for Beta 0.2 are improvements in the matching algorithms, development of a HSC Summary Search form, and access to a version of the HLA interactive display that allows the user to overlay the catalog on HLA images.
NEW HLA source list modification
The magnitude zero points used in the source list generation have been adjusted for about 1100 WFPC2 images and 250 ACS images.
NEW HLSP
Also, the most current PHAT, CANDELS, CLASH and Heritage programs.
DR7 Release (2012 November 2)
NEW DATA PRODUCTS
HLSP Spectra: 586 spectra from the StarCAT project
Additional HLSP from the Hubble Treasury programs CANDELS, CLASH, PHAT
USER INTERFACE ENHANCEMENTS
Scatter plotting tool that allows users to plot the properties HLA source lists. See the Scatter plotting tool help for more information.
The ability to view spectral HLSP through the Interactive Display
Much faster overlay of catalogs in interactive display
Spectrum/line plot tool rewritten in HTML5
Line plots now available for HLSP images
Footprint view automatically adapts for large or all-sky searches to show filtered sky area
WFC3 daophot source list magnitude error (2012 September 12) - Fixed (2012 October 2)DR6.1 Release (2012 August 7)

WFC3 source lists: includes 5201 daophot and 7019 sextractor source lists from observations that have a release date up to 11-30-2011

DR6 Release (2012 January 5) NEW DATA PRODUCTS

WFC3 image data: includes ~62% of data from observations that have a release date up to 11-30-2011
Additional ACS (updated to release date 2-16-2011), WPFC2 and NICMOS data

USER INTERFACE ENHANCEMENTS

Interactive Display enhancements, featuring:

Contrast setting (darker/lighter) is consistent when the image is zoomed
Save button that creates a JPEG image showing the same region of the image and contrast as the current view. This can be useful for generating publication-quality images from the HLA display. See thedisplay help for more information.

The inventory and images interfaces now include a "Select All" button that can be used to select all the datasets in the current list.
The HLA Simple Image Access Protocol server is now fully compliant with the Virtual Observatory standards. The HLA SIAP server will be added to the VO registry for easy access to HLA data from scripts and other VO tools.
Searches using lists of positions now show the number of lines in the list.

Cart Download Issue (2011 May 11) - Bug Fixed, except in IE (2011 August 10)

A bug has been discovered in the HLA cart download procedures that can lead a truncation of FITS files when they are downloaded using the "Download Sequentially" cart option. The default download mode as a zipped file always works correctly. The sequential download method was introduced in DR5. We have disabled the option to download files separately rather than as a zipped file until this problem has been corrected.
Users who have downloaded data using the sequential download method are advised that their files could be missing part of the final FITS extension. The files can be retrieved again using the Zip option to ensure that they are correct. We are currently unsure how widespread this problem is and are working to identify the cause. When the bug has been fixed, we will restore the sequential download option to the HLA cart.

DR5 Release (2011 March 8) USER INTERFACE ENHANCEMENTS

A completely new footprint interface, featuring:

Zooming in/out capability
Panning
Fully integrated table, so that selections in one screen remain valid in the others
Selection across instruments possible
Option to search through proprietary and/or non-proprietary data

Improved download flow from shopping cart

Single or sequential download
Partial downloads can be restarted

Sources clickable in interactive display
When filtering RA or Dec columns, the values may be entered either in decimal degrees or in "sexagesimal" format (hh:mm:ss, dd:mm:ss)
Multiband source list (ACS and WFPC2)

NEW DATA PRODUCTS

Completed WFPC2 processing (over 300 new visits with source lists)

lien - there are some source lists missing for total images
lien - 1070 wfpc2 visits to be processed

New High Level Science Products
ECF-generated ACS and NICMOS extracted GRISM data hosted at STScI

ST-ECF ACS/WFC Grism Final Release (2010 July 6)

ST-ECF has released a full set (47,919) of extracted ACS grism spectra obtained from 153 archival fields.
These data and their footprints are available through the HLA.

DR4 Data Repair (21 May 2010)

Fixed a data problem for a level=best search (the default) that returns both level 1 and level 2 WFPC2 data. For a level=best search, level 2 data should supersede the corresponding level 1 data.

DR4 Incremental Update (May 2010)

Reprocessed WFPC2 data (produced at CADC) for ~1000 images not included in initial DR4 release.
Completed WFPC2 source lists (now available for 86% of images).
Added WFPC2 images collected using area mode (on-chip binning).

NEW DATA PRODUCTS USER INTERFACE ENHANCEMENTS

Plotting tool allows for more dynamic user interaction, including zooming and panning
Spectra from FOS and GHRS are displayed in the plotting tool using the "Interactive Display" links in the inventory and images views.
COS and WFC3 observations are included in the search results and footprints
Proprietary data are included in the search results plus footprints and can be retrieved from DADS (by privileged users) via the HLA cart
Search by IPPPSOOT exposures and HST visit names (propid_visit)
Inventory table updates:

New column - ReleaseDate, gives the date when proprietary data become public
New column - NReleaseDate is a seconds-since-1970 numerical version of ReleaseDate
New columns - DOACat/SEXcat give processing status for catalogs for ACS and WFPC2 images
New column - regionSTCS, gives the STC/S footprint region description string
Links for proprietary data are flagged in yellow to alert users
Custom column ordering is saved for later use (when the same computer is used)

Consolidated Help Center holds HLA resources such as FAQ, Help, Movies etc., and includes a new HLA documentation search tool.
Source lists are dynamically generated from our databases, which improves consistency between the various catalog sources and makes it possible to download them from the inventory
Search results get automatically gzip-compressed when the browser permits it (which is usually the case). This will make HLA searches noticeably faster on slower network connections.
The interactive display shows the original image pixel value in the coordinate box when the mouse cursor stops moving.
The interactive display "S" keystroke command (which inserts the current mouse position into the search box) now works on high-level science product images as well as HLA images.
A problem where STIS data downloaded through the cart had the wrong name has been corrected. STIS data are now downloaded as tar files that include all the products associated with an observation (extracted spectra, trailer files, etc.)
The JPEG images from the HLA image cutout server now include FITS world coordinate keywords in a format compatible with the Aladin image display, so JPEG images can be accessed directly by Aladin.

NEW DATA PRODUCTS

HLA drizzled combined images for ~30% of NICMOS data
Sample of 1235 ACS extracted grism spectra (provided by ST-ECF)
Preliminary DAOphot and SExtractor source lists for ~80% of WFPC2 images
Sample prototypes of ACS multi-visit mosaics

USER INTERFACE ENHANCEMENTS

User search list positions are accepted in a variety of input formats
Selected datasets (e.g., from clicking on footprints) can be added to cart
Selection of datasets can be used for sorting and filtering (e.g., to show selected data at the top of the table)
Cart can be used to retrieve both DADS and HLA data products
Cart includes estimated download data volume
GALEX catalog is available for overlay in interactive display
Advanced contrast controls in interactive display can be used to change color balance

NEW DATA PRODUCTS

Contributed high-level science products from MAST fully incorporated into HLA (e.g., UDF, COSMOS, GOODS...)

NEW DATA PRODUCTS

Combined HLA images for ~95% of WFPC2 data (produced at CADC)
Combined HLA images for ~95% of ACS observations
Both DAOphot and SExtractor source lists for 70% of ACS observations

USER INTERFACE ENHANCEMENTS

(Shopping) Cart to allow users to download multiple files at once
Enhanced plotting capabilities
Additional catalog overlays in interactive display (SDSS, 2MASS, GSC2, FIRST)
User defined search lists
Much faster footprint interface
Additional advanced search options (Proposal ID, Moving Targets, Filter)

NEW DATA PRODUCTS

HLA combined images for ~90% of ACS data
NICMOS grism extractions for ~80% of available data (produced at ST-ECF)
DAOphot source lists for ~50% of ACS images
Prototype SExtractor source lists for ~10% of ACS images
A few prototype combined WFPC2 images (produced at CADC)

USER INTERFACE ENHANCEMENTS

Footprints for ACS, WFPC2, STIS, NICMOS, FOS, and GHRS
STIS images accessible in HLA interactive display
Non-HLA data products included in inventory and images, accessible through DADS
Ability to filter inventory table to select observations of interest
Readout of mouse RA/Dec position in interactive display
Plot cuts of rows or columns through images (or 2-D spectra) in interactive display
Introductory training movies on how to use the HLA

Data online for immediate access
Footprint service to make it easier to browse and download
Extensive "composite images" (e.g., stacked, color)
Improved absolute astrometry (i.e., from ~ 1-2" to ~ 0.3") when there is sufficient overlap with the Guide Star Catalog 2 (GSC2)
Interactive image display with ability to overlay source lists
HLA combined images for ~25% of ACS data
Footprints only for WFPC2 and STIS data
Prototype ACS source lists
NICMOS grism extractions for ~10% of G141 data (produced at ST-ECF)