Close ×
2022 March 19: The HLA footprint viewer no longer works because it relies on Flash. If you need footprints, we recommend using the
MAST Portal
. Note that the Portal also gives access to the new
Hubble Advanced Products (HAP)
, which include more recent observations.
The HLA contains no observations acquired after 2017 October 1.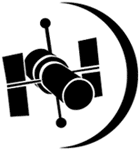 Hubble Legacy Archive Catalog Plotting Tool Help
You can plot the properties of sources from HLA source lists using the catalog plotting tool (accessible via either the inventory or images view). The catalog plotting tool is implemented using the HTML5 Canvas technology and works only on web browsers that support HTML5 (Firefox, Safari, Chrome, Internet Explorer 9, etc.).
Change the X and Y axis variables by clicking on the

Plot Options

button.
Change the catalog being plotted using the

SExtractor/DAOPhot

popup menu.
Change the limits of the axes by clicking and dragging within the window to select the viewport. Reset the axis scaling to the default using the

Reset Zoom

button. You can also change the axis limits using the

Plot Options

menu, which can be used to set the limits manually, to flip the limits so the axis limits run from the largest to smallest value, and to select logarithmic scaling for the axes.
Select a subset of points by dragging with the shift key held down. Selected points are displayed in a different color. If you change the axis variables, you can see where the selected points lie using different parameters. To clear the selection, shift-drag over a small area that contains no points.
See the parameters for a point by clicking on a point with your keyboard's Option (or Alt) key held down. A window will pop up showing all the source parameters.
See the parameters for the entire catalog by clicking the

Show All Sources

button. The pop-up window displays the table using the same approach used for the Inventory view. You can sort the table and filter by column values. At the moment the filtering does not apply to the catalog plot, but that is a high priority for a future enhancement.
Print the current view by clicking the printer icon. Note that printing the page using the browser's Print... menu (or the equivalent shortcut command) does not usually produce good results for these plots: the plot may not appear or may spill off the page. Use the Print button to get better results.
The help button opens a new window showing this page.