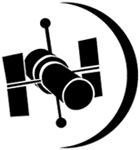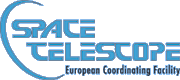 Welcome to the Hubble Legacy Archive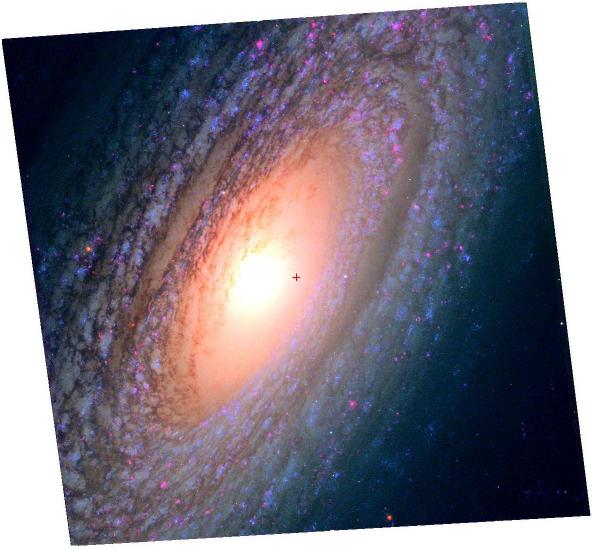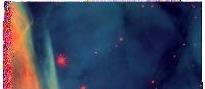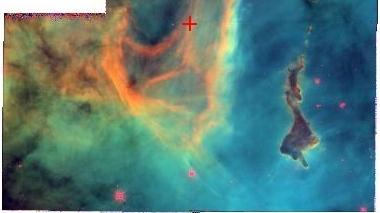 The Hubble Legacy Archive (HLA) is designed to optimize science from the Hubble Space Telescope by providing online, enhanced Hubble products and advanced browsing capabilities. The HLA is a joint project of the Space Telescope Science Institute (STScI), the Space Telescope European Coordinating Facility (ST-ECF), and the Canadian Astronomy Data Centre (CADC).
Enter Site here.
DR7.2 Release (2013 October 23)
WHAT'S NEW in DR7.2
NEW DATA PRODUCTS
Improved WFC3 source lists, totaling 85% completion of approved source lists for image products.
DR7.1 Release (2013 May 8)
WHAT'S NEW in DR7.1
USER INTERFACE ENHANCEMENTS
The interactive display includes additional options related to the beta release of the Hubble Source Catalog (HSC). The HSC can be overlaid on the image, and the image astrometry can be shifted using corrections derived during the catalog construction.
The display also now allows the filters used for each color to be changed. See the interactive display help for more information.
NEW Hubble Source Catalog - Beta 0.2(HSC)
The Beta 0.2 version of the Hubble Source Catalog (HSC) is now available. The primary goal of the HSC is to combine the tens of thousands of individual visit-based, general-purpose source lists from the Hubble Legacy Archive (HLA - data release DR7.1) into a single master catalog, using algorithms described in Budavari and Lubow (2012)
The HSC currently contains data from ACS/WFC and WFPC2 Source Extractor source lists. The primary enhancements for Beta 0.2 are improvements in the matching algorithms, development of a HSC Summary Search form, and access to a version of the HLA interactive display that allows the user to overlay the catalog on HLA images.
NEW HLA source list modification
The magnitude zero points used in the source list generation have been adjusted for about 1100 WFPC2 images and 250 ACS images.
NEW HLSP
Also, the most current PHAT, CANDELS, CLASH and Heritage programs.
WHAT'S NEW in DR7
(November 2012)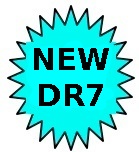 NEW DATA PRODUCTS
HLSP spectra: 586 spectra from the StarCAT project
Additional HLSP from the Hubble Treasury programs CANDELS, CLASH, PHAT
New HLSP imaging products: BORG, ORION, GHOSTS
USER INTERFACE ENHANCEMENTS
Scatter plotting tool that allows users to plot the properties HLA source lists
The ability to view spectral HLSP through the Interactive Display
Much faster overlay of catalogs in interactive display
Spectrum/line plot tool rewritten in HTML5
Line plots now available for HLSP images
Footprint view automatically adapts for large or all-sky searches to show filtered sky area
WHAT'S NEW in DR6.1
(August 2012)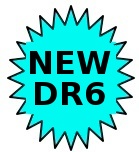 NEW DATA PRODUCTS
WFC3 source lists: includes 5201 daophot and 7019 sextractor source lists from observations that have a release date up to 11-30-2011
WHAT'S NEW in DR6
(January 2012)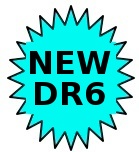 NEW DATA PRODUCTS
WFC3 image data: includes ~62% of data from observations that have a release date up to 11-30-2011
Additional ACS (updated to release date 2-16-2011), WFPC2 and NICMOS data
USER INTERFACE ENHANCEMENTS
Interactive Display enhancements, featuring:

Contrast setting (darker/lighter) is consistent when the image is zoomed
Save button that creates a JPEG image showing the same region of the image and contrast as the current view. This can be useful for generating publication-quality images from the HLA display. See the display help for more information.

The inventory and images interfaces now include a "Select All" button that can be used to select all the datasets in the current list.
The HLA Simple Image Access Protocol server is now fully compliant with the Virtual Observatory standards. The HLA SIAP server will be added to the VO registry for easy access to HLA data from scripts and other VO tools.
Searches using lists of positions now show the number of lines in the list.
WHAT'S NEW in DR5
(March 2011)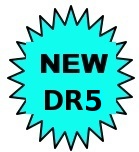 NEW DATA PRODUCTS
USER INTERFACE ENHANCEMENTS
New, interactive footprint interface

Panning and zooming capabilities
Improved controls for instrument selection
Clearer display of selected data
New footprint table with filtering and ordering controls, fully integrated with other views

Interactive retrieval of source properties from image overlay
Improved flow control for Shopping Cart retrievals
See the release notes for more details.
HLA ESSENTIALS
The HLA interface runs in Firefox, Safari , Chrome Internet Explorer (versions 8* and 9), and similar compatible browsers.
*IE8 limitations - the scatterplot and plotting tools do not work on IE8 as it does not support HTML5.
To fully realize all of the HLA's functionality, one must have cookies and popups enabled.
The HLA includes enhanced data products (ACS, WFPC2, & NICMOS images, ACS & WFPC2 source lists, ACS & NICMOS extracted grism spectra, prototype ACS mosaics) and also provides access to the standard HST data products when HLA enhanced products have not yet been created.
Footprints, which graphically display the sky coverage on a background image from the Digitized Sky Survey, are available for both standard and enhanced HST data products, including extracted grism spectra and community-contributed high-level science products.
Here is a matrix describing what is and is not in the HLA:
Instrument/Product
Source
HLA Enhanced Products 1
Download
Format
Interactive
Display?
Notes:

Fraction of all HST data for which the HLA currently includes enhanced products. Note that the HLA searches and footprints also include standard products. Proprietary data and other data not yet processed by the HLA project are available through DADS requests (which may also be submitted using the HLA cart).
Contains almost all ACS data publicly available through 2/16/2011
There are 47,919 extracted ACS grism from 153 archival fields.
All WFC3 non-GRISM data that were public as of December 1, 2011 have been processed. The data are undergoing quality review and approximately 60% have been released to date (January 5, 2012). Additional data will be released as the processing is refined and the result pass our quality review.
Source lists for all WFC3 data have been generated and are undergoing quality review. They will be released as the quality review proceeds.
Reprocessed NICMOS data through the latest STScI calibration pipeline. Data requiring SAAClean have undergone additional processing and have now been released. See the NICMOS Data Handbook for details.
Enhanced data products have been produced for some of the Early Release Observation COS data and have been included in the HLA, together with similar WFC3 data. As for other HST instruments, standard raw and calibrated products for non-proprietary COS data are available through both the MAST and the HLA interfaces.

ACS/combined images
STScI
99% 2
FITS
✔
ACS/source lists
STScI
66%
Ascii
✔
ACS/grism extractions
ST-ECF
95% 3
FITS
ACS/mosaic images
STScI
143 images for 67 pointings
FITS
✔
WFPC2/combined images
CADC
99%
FITS
✔
WFPC2/source lists
STScI
99%
Ascii
✔
WFC3/combined images
STScI
60% 4
FITS
✔
WFC3/source lists
STScI
Upcoming 5
Ascii
✔
NICMOS/grism extractions
ST-ECF
~80%, 1-D & 2-D spectra
FITS
NICMOS/images
STScI
100% 6
FITS
✔
STIS/images and spectra
STScI
FITS
✔
FOS/spectra
STScI
Tar
GHRS/spectra
STScI
Tar
Contributed Products
Community
FITS
✔
COS
MAST 7
FITS
Enter Site here.
--- The HLA Team
November 2012